Letter from the Director 
I would like to introduce all our customers to Thompson Total Transparency Pricing.

In todays world of internet automobile shopping we are often greeted with vehicle prices that seem too good to be true. We find that the online prices are unattainable and when we make our way to the dealership, we are confronted with all the rebates that we don't qualify for. Then we need to add the hidden fees; freight, holdback etc.

Sound familiar? Tired of it? So are we!

Effective November 1, 2019 our websites will be showing you a Guaranteed Price. This Guaranteed Price is what anyone can buy the vehicle for plus tax, tags and a dealer processing fee ($300). You'll also be able to see conditional rebates that you may qualify for. If you do, simply fill out the Make Us an Offer form and send a note to us. We will promptly get your completely Transparent Price Quote back to you!

The only steps we'll need to take after you've selected your vehicle online and have obtained your sale price is to arrange financing, vehicle protection and appraising your trade should you have one.
Our commitment to you is to have you driving your new vehicle IN AN HOUR OR LESS FROM THE TIME YOU SAY YES!

We are proud to offer Thompson Total Transparency Pricing along with our Hour or Less commitment. Two more reasons why at Thompson Automotive "You don't just buy a car, You buy a company"!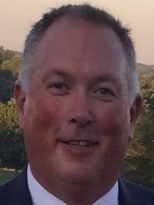 Joe Lyons
Director of Operations