Need auto glass repair near you in Dundalk, Glen Burnie, Towson, Baltimore, and Pikesville? Visit the service center at Thompson Mazda! Our technicians are experienced in a wide range of services and will take the time to provide your car with the care it needs. Whether your car has a small crack in the glass or needs a windshield replacement, we'll recommend the best services for your vehicle and perform them in a timely manner while still maintaining a high level of quality. Contact our service center today if you have any questions.
Trust our Experienced Technicians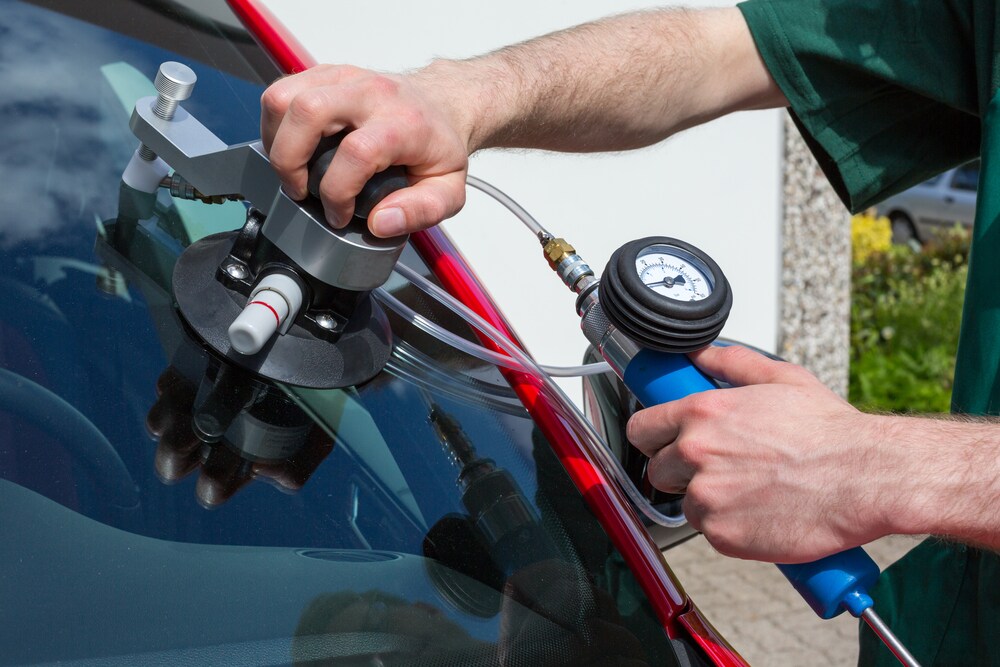 To help your car get the routine maintenance and repairs it'll need to continue to run smoothly for miles down the road, our dealership offers on-site service center. Our technicians are highly trained and certified in all the needs of your vehicle, including auto glass repair. Whether you want to cover a small chip in the glass or need your car's entire windshield replaced, our staff can perform your vehicles needed services in an efficient manner.
We pride ourselves in being car experts, so reach out to our services team today with any questions you have. We're happy to inspect and diagnose any issues with your vehicle as well as recommend the best course of action to take.
Check out the Mazda auto body shop here!
What Do I Do If There's a Crack in My Windshield?
Whether it's from gravel falling from a construction truck or salt kicked up by passing vehicles, debris tends to hit the windshield of our cars and, in certain instances, can lead to damage. When you notice a chip or crack in your windshield, avoid sudden changes in temperature and uneven, bumpy roads to help keep the damage contained.
If damage in your windshield is detected, it's important to visit a service center right away. A small chip, if left alone, can easily turn into a crack that can splinter over your entire windshield, compromising your line of sight. So, to maintain your safety and to help avoid having to replace your entire windshield, visit our service center at the first sign of auto glass damage.
Our Helpful Service Specials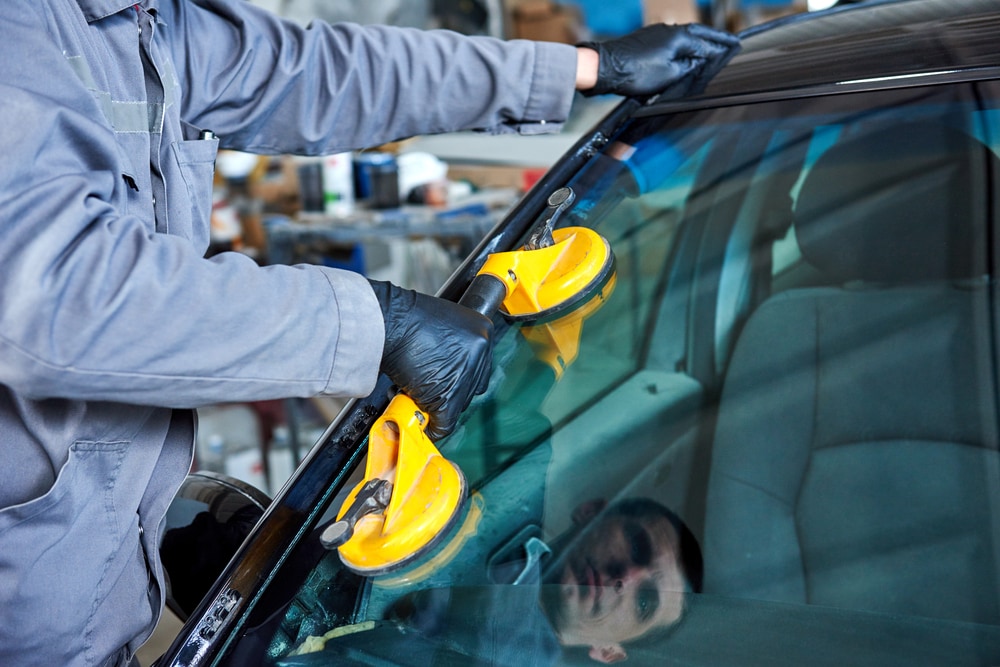 To help make servicing your vehicle more convenient, we feature a range of service specials. Explore our promotions online to see what we're currently offering on some of our most popular services like auto glass repair. Once you find a deal that appeals to you, contact our service to learn more or to schedule your car for servicing.
You can also easily make an appointment on our website. Simply select the date and time that works best for you, and we'll get back to you shortly to confirm.
Visit Our Service Center for Auto Glass Repair near You Today!
Contact the service center at Thompson Mazda today to schedule auto glass repair. Our technicians are ready to assist you in any way we can to ensure you're having a safe and enjoyable ride at all times. We're conveniently located near you in Dundalk, Glen Burnie, Towson, Baltimore, and Pikesville, so visit our service center today!